If you don't have time for a full-blown vacation (or are deterred by the nightmare of air travel these days), it's high time to take advantage of summer Fridays and head out for a weekend getaway. My goal this summer is to see all of the waterfalls within a five-hour radius of New York City, but any beachside town or lakeside village will do as long as the WiFi is spotty and the scenery is predominantly blue and green.
Packing is always a challenge for me, but the one thing I need this summer is a weekender bag with enough room to accommodate sunscreen, bug spray, two outfits, pajamas, underwear, toiletries, and a bikini (or five)—but smaller than a suitcase. Ideally, this will double as the bag I bring to relax by said waterfall, ocean, or other body of water. Currently, all I have is a large backpack (it's practical but does not fit the aesthetic vision) and a carry-on suitcase (something about wheels feels like overkill), so I turned to a few well-traveled experts for some recommendations.
Here, creative director Jen Azoulay, stylist Vivid Wu, and boutique T.A. founder Telsha Anderson-Boone share their all-time favorite weekend bags to shop ahead of your next escape.
Jen Azoulay, Creative Director & Founder of Jen Wonders Studio
Photo: Courtesy Jen Azoulay
"This canvas and leather-trimmed bag is called Mary Poppins for a reason. I love how it looks so chic and carries so much, with a few different pockets for all the weekend necessities."
Giuliva Heritage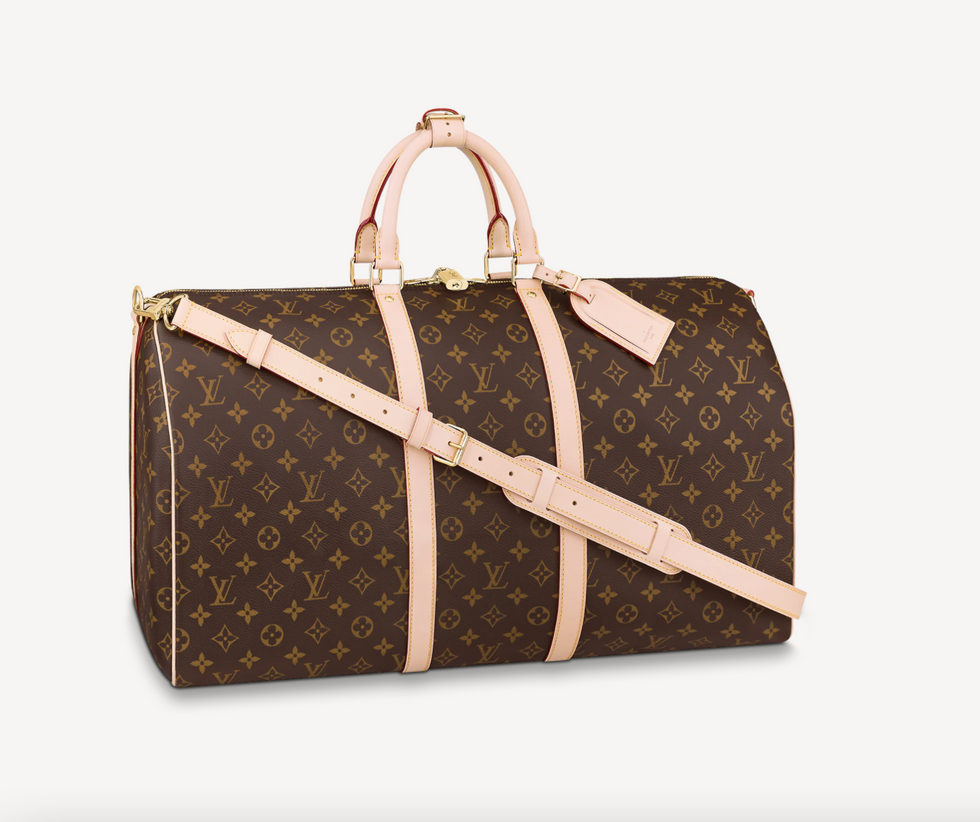 "The monogram from Louis Vuitton is my favorite. It's a real statement. I got mine second-hand and I love how it aged with time for a little vintage vibe. A forever bag."
Louis Vuitton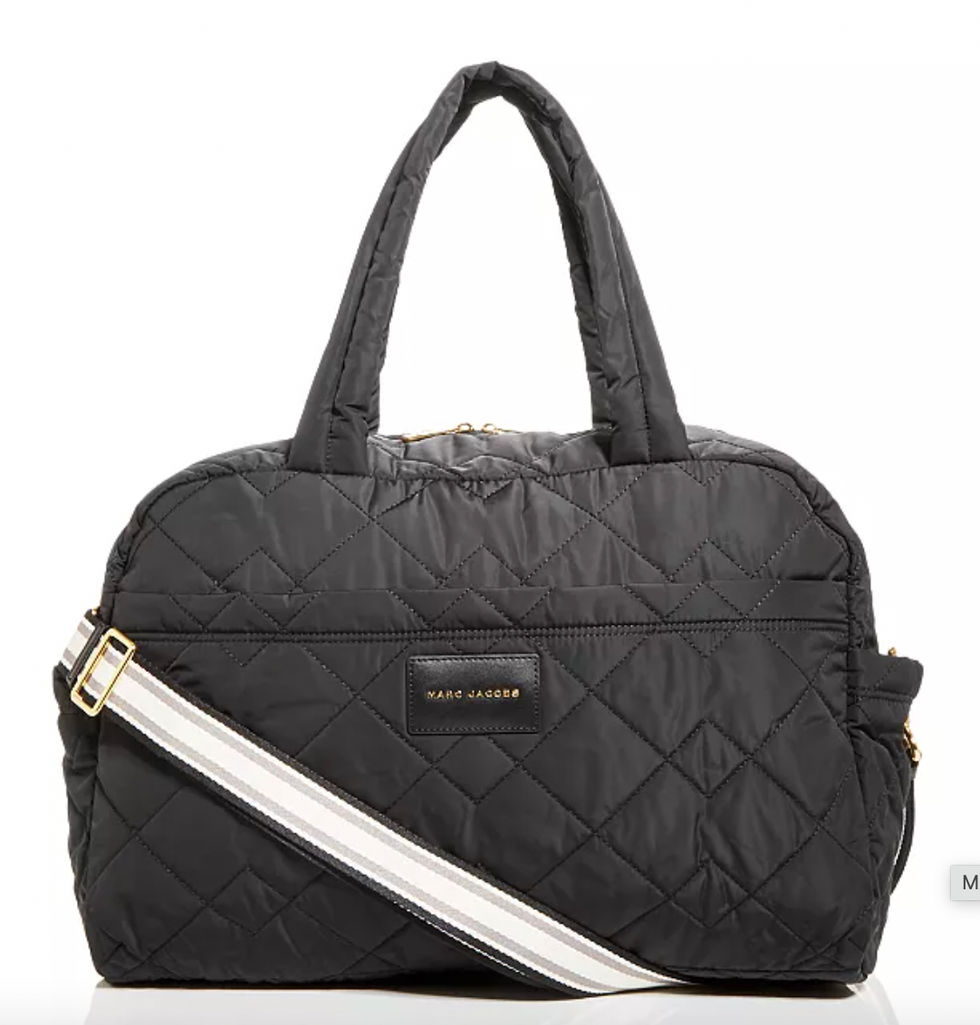 "The Marc Jacobs bag is for the sporty weekend: for a camping trip or a yoga retreat. Large and easy, this bag will be your best companion."
Marc Jacobs
"Featuring a roomy and versatile compartment, this bag is ideal for those who need a modern yet timeless, luxe yet durable bag to take on their travels."
Demellier London
"This is my go-to travel bag of all time. Made of soft leather, its lightweight, unisex design and ergonomic shape accommodate everything you need for a quick weekend trip."
Lemaire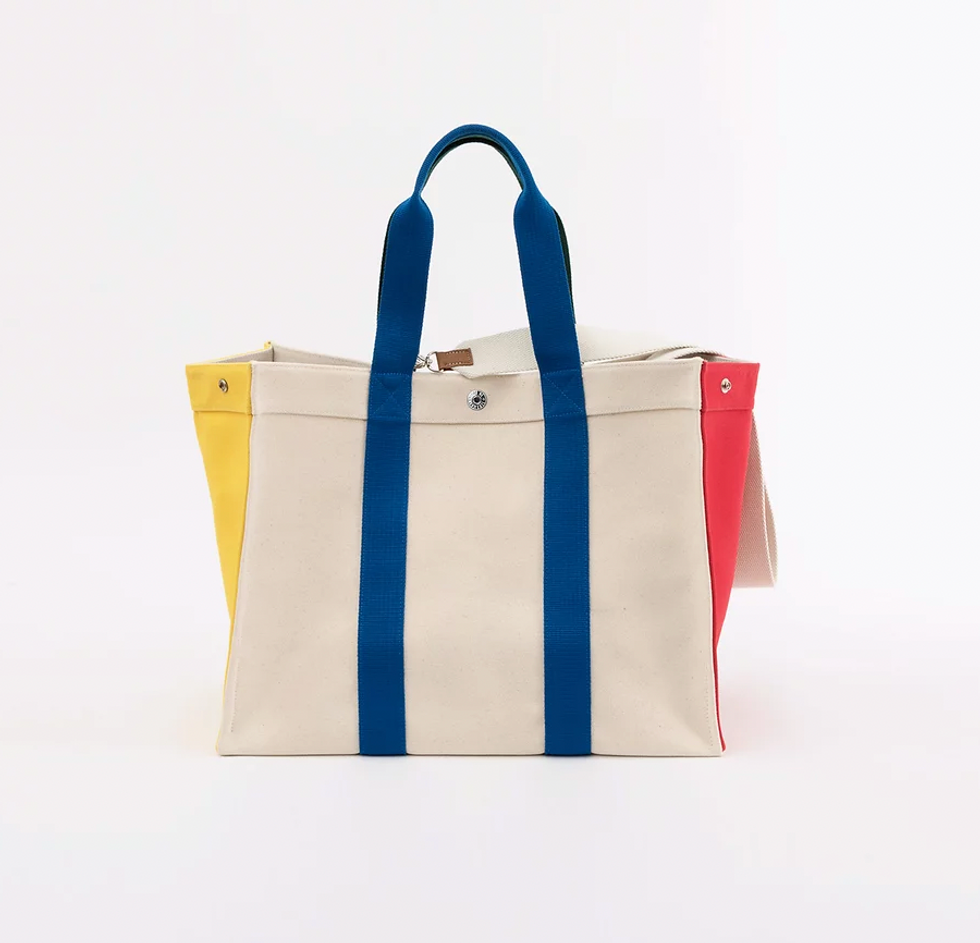 "If you're looking for a cute and practical tote bag that holds a decent amount of things, this would be a perfect weekend getaway bag for you."
Rue de Verneuil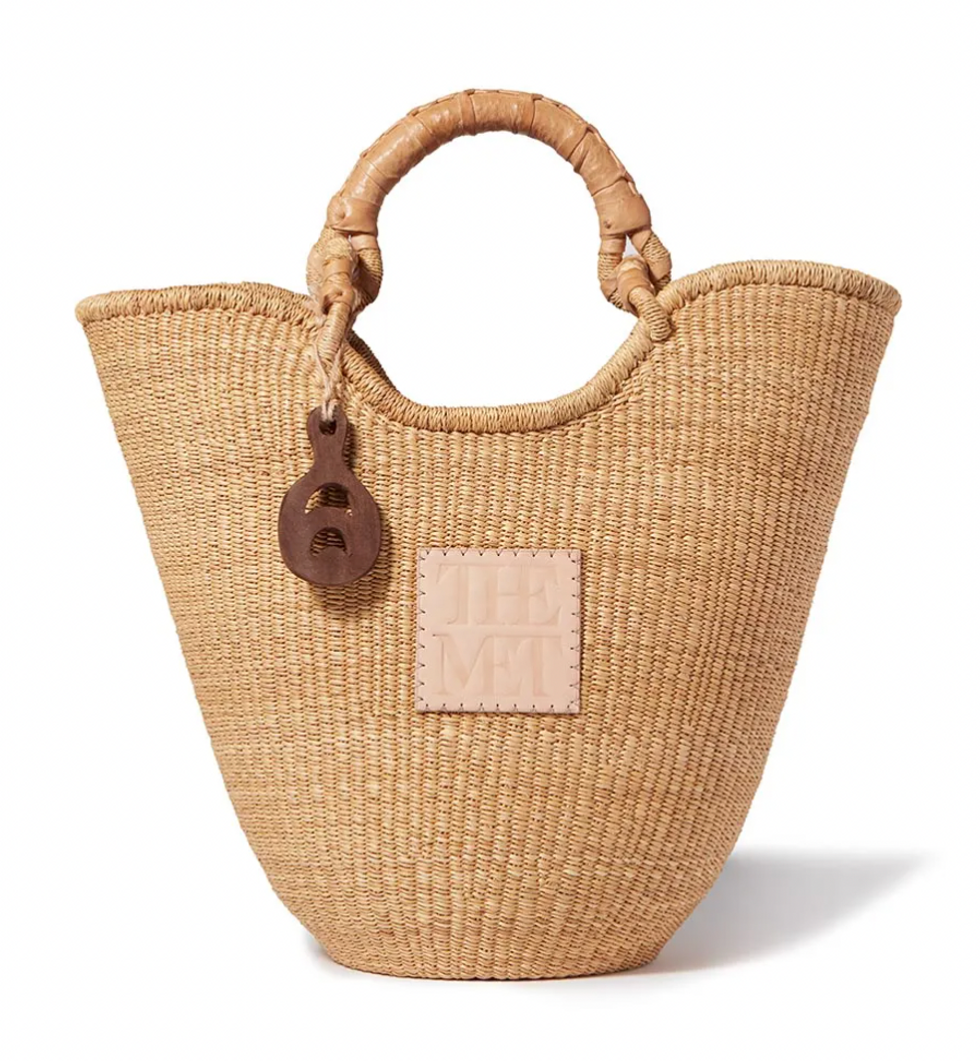 "Anything Brother Vellies makes me want to book a flight to a random island, grab an oversized dress, and relax. There's nothing better than a bag that makes a statement and adds as a fun accessory to an overall look."
Brother Vellies
"When I was growing up, my mom had a full collection of T. Anthony travel bags and to this day the brand remains iconic. It's a charismatic style."
T. Anthony
window.REBELMOUSE_ACTIVE_TASKS_QUEUE.push(function(){
var makeMonitor = (getStatus, cb, delay) => 100; var monitor = () => var time = +new Date(); var status = getStatus(); if (status) return cb(status); else if (!stopMonitor && +new Date() - time < 30 * 60 * 1000) monitorId = setTimeout(monitor, delay); else cb(false); , cancel = () => stopMonitor = true; clearInterval(monitorId); ; let monitorId, stopMonitor = false; return start: monitor, cancel: cancel, ; ;
var leftArrowCarrousel = makeMonitor( function () return document.querySelector( ".shop-sidebar.shop-posts .posts-wrapper .slick-next" ); , function (res) res.addEventListener("click", () => gtag("event", "Left Arrow Click", event_category: "Shopping Module", event_label: "Previous product at carrousel", ); );
);
leftArrowCarrousel.start();
var rightArrowCarrousel = makeMonitor( function () return document.querySelector( ".shop-sidebar.shop-posts .posts-wrapper .slick-prev" ); , function (res) res.addEventListener("click", () => gtag("event", "Right Arrow Click", event_category: "Shopping Module", event_label: "Next product at carrousel", ); );
);
rightArrowCarrousel.start();
var buyButton = makeMonitor( function () return document.querySelectorAll( ".shop-sidebar.shop-posts .posts-wrapper .widget__product-buy-link-btn" ); , function (res) { for (let button of res) button.addEventListener("click", () => gtag("event", "Buy button click", event_category: "Shopping Module", event_label: `$button["href"]`, ); );
} );
buyButton.start();
var imageShopp = makeMonitor( function () return document.querySelectorAll( ".shop-sidebar.shop-posts .posts-wrapper .widget__head a" ); , function (res) { for (let image of res) image.addEventListener("click", () => gtag("event", "Image click", event_category: "Shopping Module", event_label: `$image["href"]`, ); );
} );
imageShopp.start();
var productTitle = makeMonitor( function () return document.querySelectorAll( ".shop-sidebar.shop-posts .posts-wrapper .widget__headline .widget__headline-text" ); , function (res) { for (let product of res) product.addEventListener("click", () => gtag("event", "Product title click", event_category: "Shopping Module", event_label: `$product["href"]`, ); );
} );
productTitle.start();
});
window.REBELMOUSE_ACTIVE_TASKS_QUEUE.push(function()
window.REBELMOUSE_STDLIB.loadExternalScript("https://s.skimresources.com/js/150311X1615657.skimlinks.js", function()
);
);
window.REBELMOUSE_ACTIVE_TASKS_QUEUE.push(function()
!function(f,b,e,v,n,t,s)if(f.fbq)return;n=f.fbq=function()n.callMethod?n.callMethod.apply(n,arguments):n.queue.push(arguments);if(!f._fbq)f._fbq=n;n.push=n;n.loaded=!0;n.version='2.0';n.queue=[];t=b.createElement(e);t.async=!0;t.src=v;s=b.getElementsByTagName(e)[0];s.parentNode.insertBefore(t,s)(window, document,'script','https://connect.facebook.net/en_US/fbevents.js');fbq('init', '1248680838922690');fbq('track', 'PageView');
);
window.REBELMOUSE_ACTIVE_TASKS_QUEUE.push(function()
window.REBELMOUSE_STDLIB.onElementInViewport( threshold: 400, selector: "video", oneTime: true, onIntersect: function(entry) var element = entry.target; element.setAttribute("allow","autoplay"); element.loop = true; element.muted = true; element.autoplay = true; element.setAttribute("playsinline","true"); //element.controls = false; element.play();
);
);
window.REBELMOUSE_ACTIVE_TASKS_QUEUE.push(function()
let modDate = new Date (document.querySelector('.current--post .social-date-modified__text').textContent); let createDate = new Date (document.querySelector('.current--post .social-date__text').textContent); let m_names = new Array("January", "February", "March", "April", "May", "June", "July", "August", "September", "October", "November", "December");
function dateToMDY(inputDate) var d = inputDate.getDate(); var m = inputDate.getMonth(); var y = inputDate.getFullYear(); return '' + m_names[m] + ' ' + (d <= 9 ? '' + d : d) + ', ' + y ; document.querySelector('.current--post .social-date-modified__text').innerText = dateToMDY(modDate); document.querySelector('.current--post .social-date__text').innerText = dateToMDY(createDate); ); window.REBELMOUSE_ACTIVE_TASKS_QUEUE.push(function() let headings = document.evaluate("//p[contains(., 'Want more stories like this?')]", document, null, XPathResult.ANY_TYPE, null ); let thisHeading = headings.iterateNext(); console.log(thisHeading.textContent, 'head changed'); thisHeading.innerHTML = "More From Coveteur"; thisHeading.style.fontFamily= 'Playfair Display'; thisHeading.style.fontSize="24px";
);